Kingsville Community Garden
The garden was implemented in 2011 and is located at 23 Mill St. W.  The purpose of our garden is to provide fresh produce, a sense of community, a connection to the environment and food security.  The garden also promotes a healthy lifestyle through vegetable consumption, exercise and fresh air.
ACCESS along with dedicated volunteers maintain a vegetable and herb garden that provides food for people who are in need in our community.  Arrangements can be made to bring fresh produce to those who have limited transportation.
The success of this ongoing project requires dedicated and enthusiastic volunteers and staff members.  If you are interested in donating supplies, volunteering in the garden, or if you would like more information, please contact Tammy Park.
Our 2016 Volunteer Schedule is as follows:
Monday to Fridays from 9am to 1pm.  Additional times are available upon appointment for larger groups or agencies, please contact us.
Community Kitchen Workshops
Great things happen when people gather to cook for themselves and for each other.
As part of ACCESS Nutrition, we offer community kitchen workshops.  A group of people come together in a comfortable environment to socialize and cook affordable and nutritious meals.  Participants have the opportunity to meet people in their community, develop teamwork and leadership skills and expand what they know about cooking and nutrition.
The workshops are free and ACCESS provides the food, recipes and cooking coaches.
SLICED Winners for 2014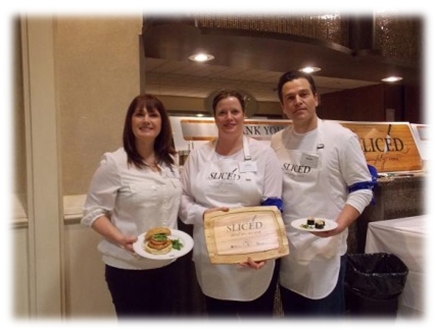 Here are the winning recipes from the contest.  SLICED recipes
The workshops are accessible to residents of Essex County by appointment only.  If you are interested in participating, please contact:
Tammy Park
ACCESS Nutrition Manager
519-733-8983 ext. 26
tpark@accesscounty.ca
Ryan Couture
ACCESS Garden Coordinator
519-733-8983 ext. 34
rcouture@accesscounty.ca
Visit us on Facebook:  https://www.facebook.com/AccessGarden
Visit us on Instagram:  https://www.instagram.com/accessgarden
Visit our blog:  http://accessgarden.jimdo.com/blog/